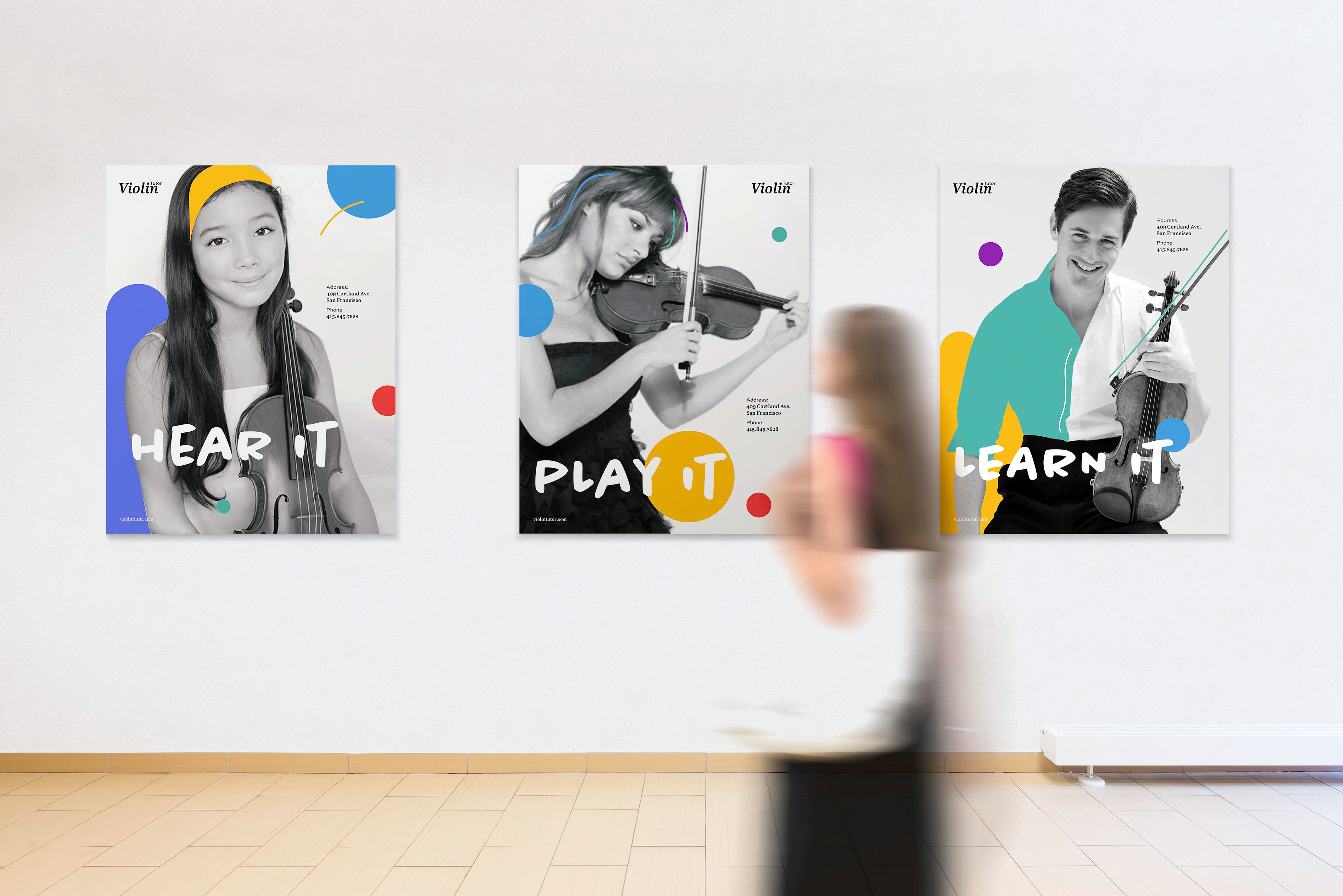 OBJECTIVE
Choose a storefront sign to redesign, showing universal design principles, communication theory and critical
skills. Use fluency in visual language to create meaning and understanding from the complex world of information that surrounds us.


APPROACH
I chose the sign Violin Tutor with a simple and legible wordmark. I collected and created written content to build
a visual creative brief, personas, mood boards and prototype deliverables. I chose geometric shapes to
reflect music notes. To attract the target market of young people, I used various bright colors to show a lively
and dynamic feeling.