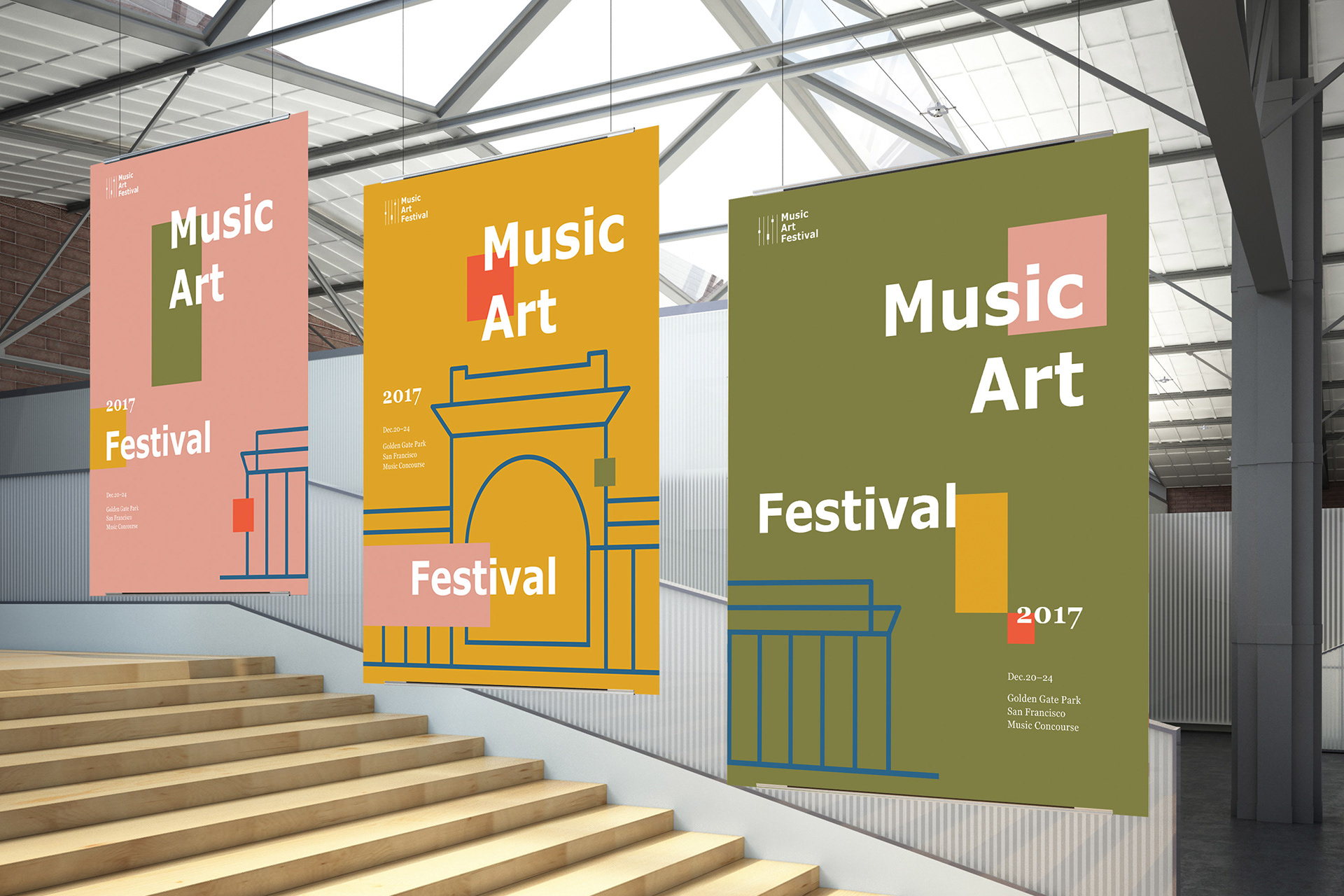 OBJECTIVE
Use experimental typography to translate a poem in an unknown language. Through exploring different forms of translation, apply process drawings in an appropriate way for this project titled "Translations". Use these elements to design a system for an event.


APPROACH
I applied lines and bars that I explored from the poem to the music festival identity. The Music Art Festival features music of many nationalities and cultures. It is located at Music Concourse in Golden Gate Park in San Francisco.
I used lines to create the shape of the building, and the color palette was inspired by the different environments surrounding the building: sky, trees, stones, and weather.